High School Houseboat Trip '19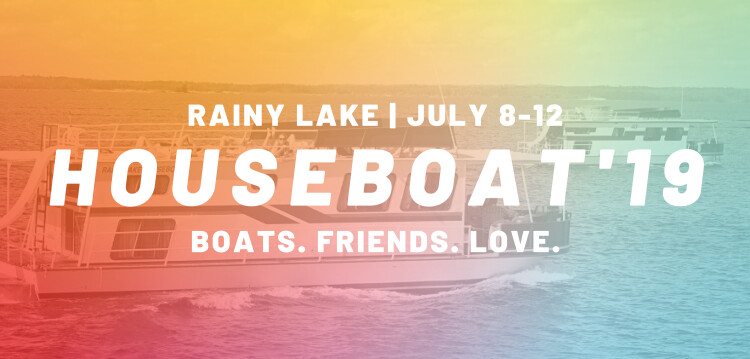 We will leave July 8th @ 6am, and return July 12 @ 5pm
WHO: High school students (current 9th - 12th graders)
WHAT: An incredible week on Rainy Lake with old and new friends in community, worshiping, laughing, enjoying the sunshine, fishing, playing games, hearing messages about life and faith and having tons of fun!
WHERE: Rainy Lake Houseboats, International Falls, MN
https://www.rainylakehouseboats.com/
COST: $395 total ($50 deposit at time of registering)
Contact Joanna if you have questions!
Registration open from February 1 - March 13

---
Dates for "Take Stock in our Youth" fundraiser:
Saturday, March 30, before and after worship
Sunday March 31, between services
April 1, 2, and 4, calling from 5:30pm -7:30 pm each night
Wednesday, April 3, before and after worship

Saturday, April 6, before and after worship
Sunday April 7, between services
(More information on fundraising dates and details at participant and parent meeting on March 20)
---
To keep this trip affordable for all, we will again offer the opportunity for fundraising through Calvary's "Take Stock in our Youth" Shares Fundraiser. Scholarship support is available if you need! We trust it is needed—you do not need to justify your need or earn the support. We want YOU to be able to join us! Contact Joanna if needing a scholarship.