Serve
Calvary is not a church simply because of the building where worship is held. Calvary is the church because of people, gathering around the belief that God wants us together in community⸺to worship, connect, and serve.
We offer numerous ways for you to serve, in the church, in the community, and around the world. Visit this page regularly for updates!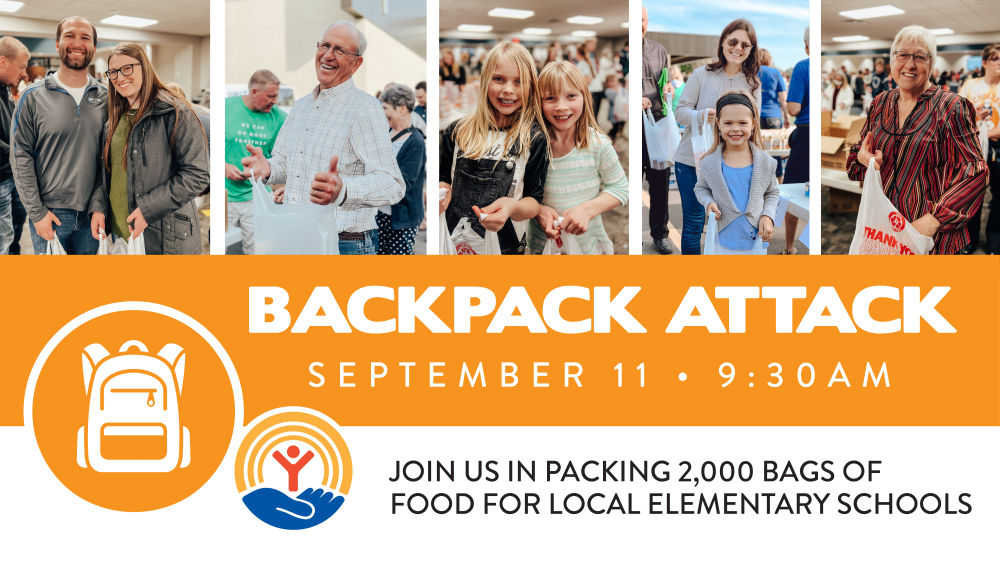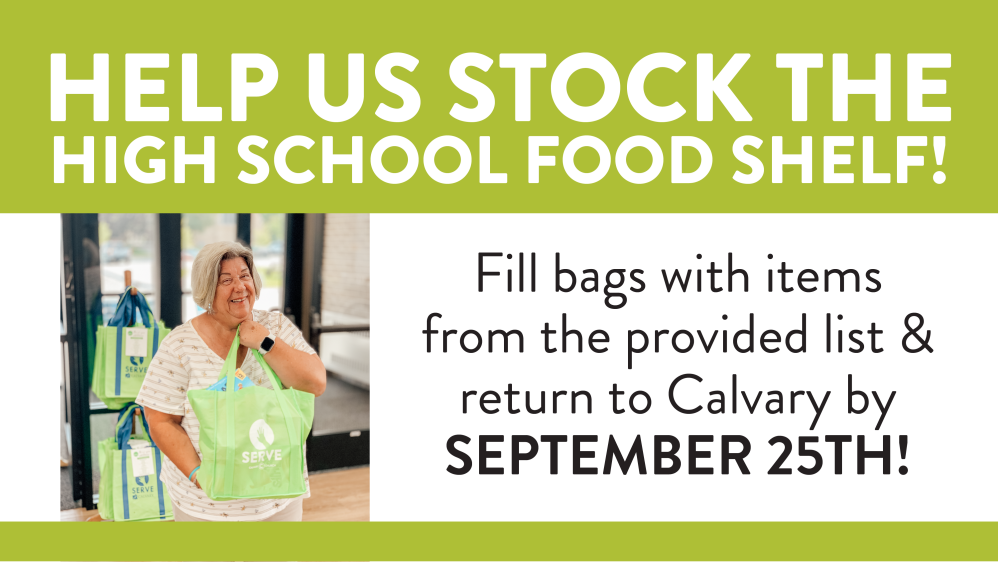 Thank you for supporting The Shelf for students at the Alexandria Area High School. Please return any donated items to Calvary by September 25th. Here is a list of the items needed: Chewy Granola Bars, Protein Bars, Trail Mix, Beef Jerky, Fruit Snack, Fruit Cups or Canned Fruit, Peanuts, Almonds, Peanut Butter, Jelly, Pasta and Sauce, Canned Tuna and Chicken, Fruit Roll-Ups, Cereal Bars, Protein Bars, Pre-made Pizza Crust (Like Boboli), Pizza Sauce, Pepperoni (non-refrigerated), and Gift Cards to Grocery Stores.
Volunteer at Calvary
Every Sunday is someone's first Sunday! Join us in helping make sure it's not their last. From sign-holders in the parking lot, to friendly greeters opening doors, to people serving coffee and treats, to those who help with music and technology - there are many ways for you to support the worship experience and meet others along the way. Email Katie Dahl for more information and to sign-up.
Quilting
Calvary's quilters create warm, beautiful quilts for organizations both locally and globally. Drop in weekly on Mondays at 9am. No sewing skills required!